50% of shopping centres are predicted to close by 2030.
Job losses will be in the millions, thousands of communities devastated.
http://www.abc.net
We have to work together to keep money circulating in our communities
to support local businesses and protect local jobs.
Help us protect a million jobs.
How will nearest.com keep money circulating locally to protect local jobs?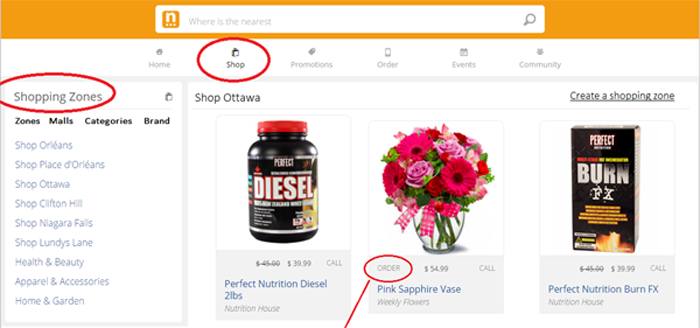 We create local online shopping zones for cities, neighbourhoods and local malls. Local businesses add products and services to local 'shopping zones' which makes it easy to find products and services locally and that helps keep money circulating in the community to protect local jobs.


Why does money spent locally have such a massive impact on local jobs?
Because it circulates in the community several times, it's called 'The Local Multiplier Effect'. In a city of 100,000 just $10 a week per person spent locally creates one million dollars a week, $52 million a year in local commerce. When you add a 'Local Multiplier Effect of 3X'' that $10 a week per person creates a $150 million a year in potential local economic activity. In a small town of 10,000 the $10 a week creates $15 million a year in local commerce and in a city of 1 million, $10 a week per person generates a whopping $1.5 billion a year in local commerce.
Imagine how many jobs we would protect and create with an extra $1.5 Billion a year in your community?
Please consider supporting our crowd funding campaign, it will help bring nearest.com and our message of
protecting local jobs by supporting local businesses to communities around the world.
Learn more about how nearest.com will protect local jobs...

Shopping locally supports the local businesses that create local jobs.
Local businesses also pay significant municipal taxes to help pay for the teachers that teach our children,
the police and firefighters that protect our homes and for the many other services that sustain our communities.
Keep it local - we all win!
"Wouldn't it be nice if everyone made saving peoples jobs a major consideration when they shop?"
Daniel Blais - Founder Nearest.com -
@danielblais_
Learn more about Nearest